Though this post isn't meant to go on in raptures about the qualities of honey, which is what I did yesterday to O, since this is cold/flu season and honey is the sore throat's best friend; the Bee House isn't about honey, but rather its companion -- tea.
When I'm home alone, I can't get through a whole 4-6 person teapot by myself. Unless I knit that tea mitten (
a wooly outfit for a teapot
), it doesn't stay warm long enough for me to drink it, so I'm thinking of getting a more petite pot.
Like this one from
Bee House
, a Japanese brand: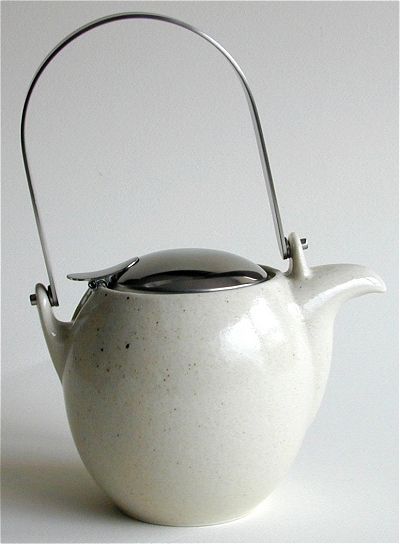 For Christmas, maybe? What's in your tea pot today?