There are two luxuries I've been recently introduced to at two separate restaurants -- Lux, the Michelin star rated restaurant on Lilla Essingen, and Rolfs Kök on Tegenergatan 41. One costs $129/lb and one costs free, kinda.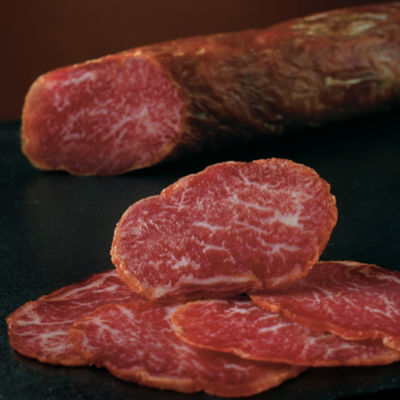 Lomo iberico bellota is made from acorn-fed Iberico pigs with an exquisite taste that is both delicately smokey and sweet. At Rolfs Kök you can order 30 grams of the stuff. It melts on your tongue. They presented it as wafer thing slices. This makes me believe I need to drive down to Spain and do some private importing myself!
Photo by Sean Dreilinger
The second is something you can find for free. Fresh hazelnuts. They sprinkled them over a dish we were eating and the light crunch of the hazelnuts was so heady. I had never tasted a nut that was so fresh before. Hazelnuts grow on bushes here in Sweden, and I've had them pointed out to me before, but I'm going to have to investigate if such a delicacy grows wild for the taking.